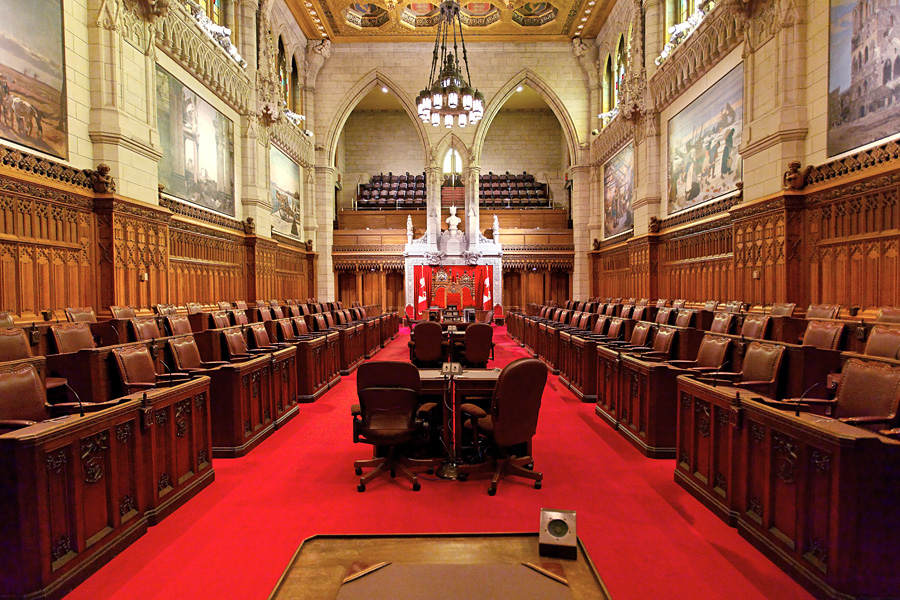 Here's a very good example of how the Canadian Senate can potentially do what it was meant to do, which is to provide sober, second thought and experienced insight into Government legislation. The Senate is hopefully going to have a good look at Bill C-11, a bill to implement the Marrakesh Treaty for the Blind. I raised some serious concerns at the "commercially available" exception to the exception and the possibility of collective and Copyright Board involvement the other day here.
Honourable senators, I did raise a concern earlier regarding the rushed passage of this bill in the other place and how we should give Bill C-11 our full attention and study. Although I wholeheartedly support this bill,

I have been made aware of two concerns from members of the public who are better informed of copyright laws than I am. The first is the limitation of commercially available products in clause 1. It is permissible under the treaty, but it is not necessary and may result in a stricter, more prohibitive regime in Canada than elsewhere.
The second concern raised, honourable senators, is the imposition of royalties for those non-profit organizations that take advantage of the exceptions from the copyright laws that the bill intends to allow for. The royalty would be in accordance with regulations set by the Governor-in-Council pursuant to section 32.01(7) of the Copyright Act. This seems to impose a financial disincentive on organizations like the CNIB to fully take advantage of the new law. It also provides a disincentive to publishers and copyright holders in making materials for those who are visually impaired readily available for commercial purposes.
Honourable senators, this being Canada's upper house, where we are expected to take a closer look at legislative proposals, I strongly encourage the committee to which the bill will be referred to allow for the stringent review that Canadians expect us to undertake and to fully investigate the effects of the bill by inviting the relevant witnesses to appear to share these concerns with the committee's members.
I'm confident that this Bill will get the care it needs to make it even better in this Committee, which includes Senator Joseph Day, who was an IP lawyer back in the day before he was appointed.
I shall update on this and readers may want to make their views known to the Senate Committee and volunteer to appear as witnesses in due course.